Redbud Labs is pioneering the development of cartridge-ready™ microfluidic components. Our innovative chip designs translate seamlessly from discovery to diagnostic. Use them during your earliest days of assay development, and you'll see the same performance when you transition to a fully integrated microfluidic consumable.
Our core technology are the patented Redbud Posts™, which enable our our cartridge-ready components to deliver unmatched microfluidic performance. Redbud Posts are a type of artificial cilia. These microscopic structures, patterned on silicone film, move in the presence of magnetic fields. Redbud Posts induce microscale agitation that defeat diffusion kinetics and laminar flow, enabling faster, more sensitive assays.

400 Park Offices Dr.
Suite 301
RTP NC 27709
PO Box 13195
RTP, NC 27709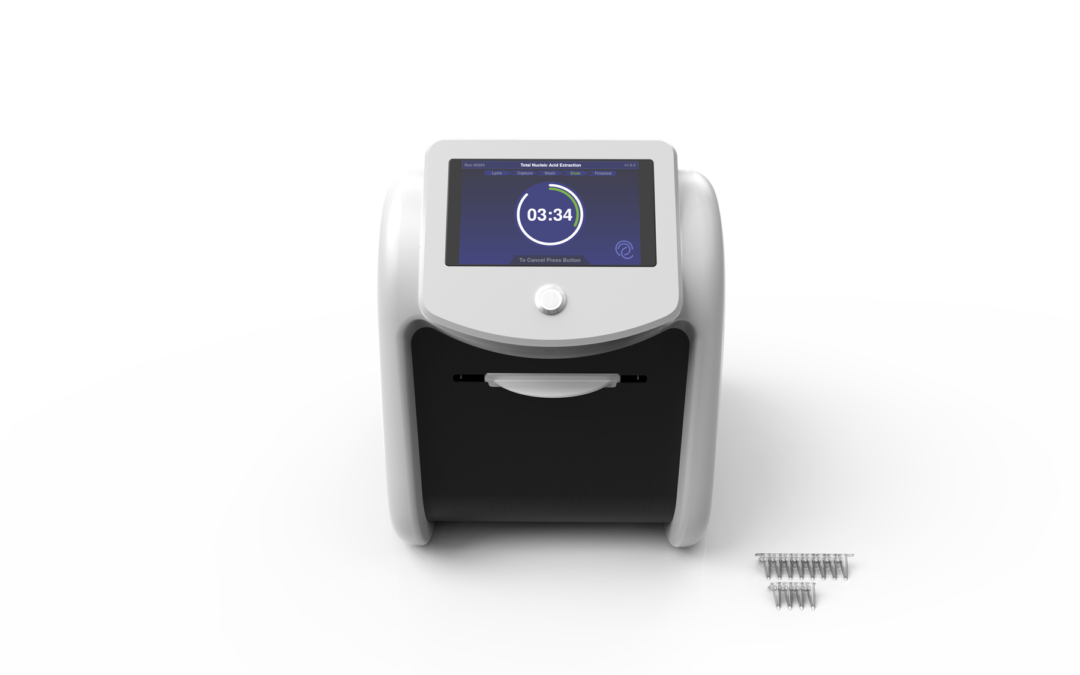 Redbud Labs announced NAxtract™, a fully automated sample preparation solution for low- to medium- throughput applications.